ZoFa: How does it work ?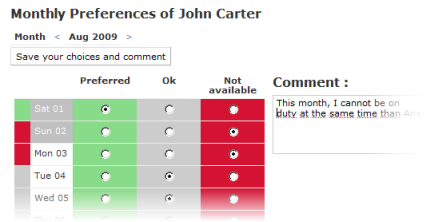 Encode your preferences
You encode your preferences about the days for the next month(s).
You can specify for each day if it is desired, indifferent or impossible for you to work.
You can add comments about the months, specifying for example further constraints, like the fact that you can not work at the same time than another worker.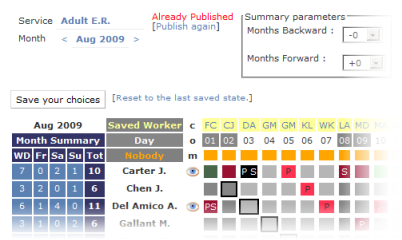 Schedule your Shifts
If you are in charge of the planning:
You view all the encoded preferences in one summary screen.
You assign shifts to workers while taking into account their preferences (possibly overriding them if needed).
As you assign shifts, you track instantly the number of shifts per person (possibly over many months).
You can view directly the comments of each worker.
Once you are satisfied with the schedule, you publish on the site and by email.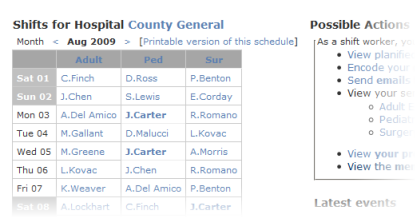 View your Planning
From the main page, you can view all your services planning at a glance.
You can view the list of shifts for every worker individually.
You can access all other features of ZoFa :

exchange shifts
add workers and services
...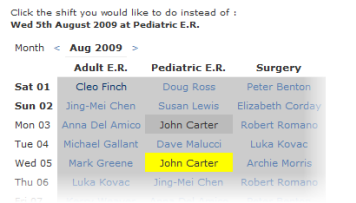 Exchange Shifts when new Events Occur
In case some unforeseen event occur, you can use ZoFa to:
Send requests of exchange for shifts you can not do anymore
Receive responses directly by email.
Have the official planning changed instantly on the site.